Golf Cart Rentals
Looking to rent some golf carts for your next big event? Cart Dr. specializes in golf cart rentals for commercial use. We have different styles to choose from when looking to rent a golf cart. We offer a 4 passenger, 6 passenger, cargo box, or the Yamaha Umax. If your business is in of a need a golf cart rental for any event or transportation needs we are here for you. Whether your company is in need of golf carts for a parade, rodeo, golf tournament, fundraiser, sporting event, or any other event, you can trust Cart Dr. to have just what you need!
Cart Dr. offers a large selection of rental carts for your event.  Our current fleet inventory consists of different types and sizes of golf carts No event rental is either too small or too large for us to handle.
Cart Dr. offers golf cart rentals based on the either the day, weekend, week, or month.     Please contact us to find the best cart for your rental needs. Cart Dr. is South Alabama's leading golf cart rental company located in Mobile, AL
Rentals
2-Passenger carts, 4-Passenger carts and 6-Passenger carts
Now booking! please contact rental manager, Ray Anderson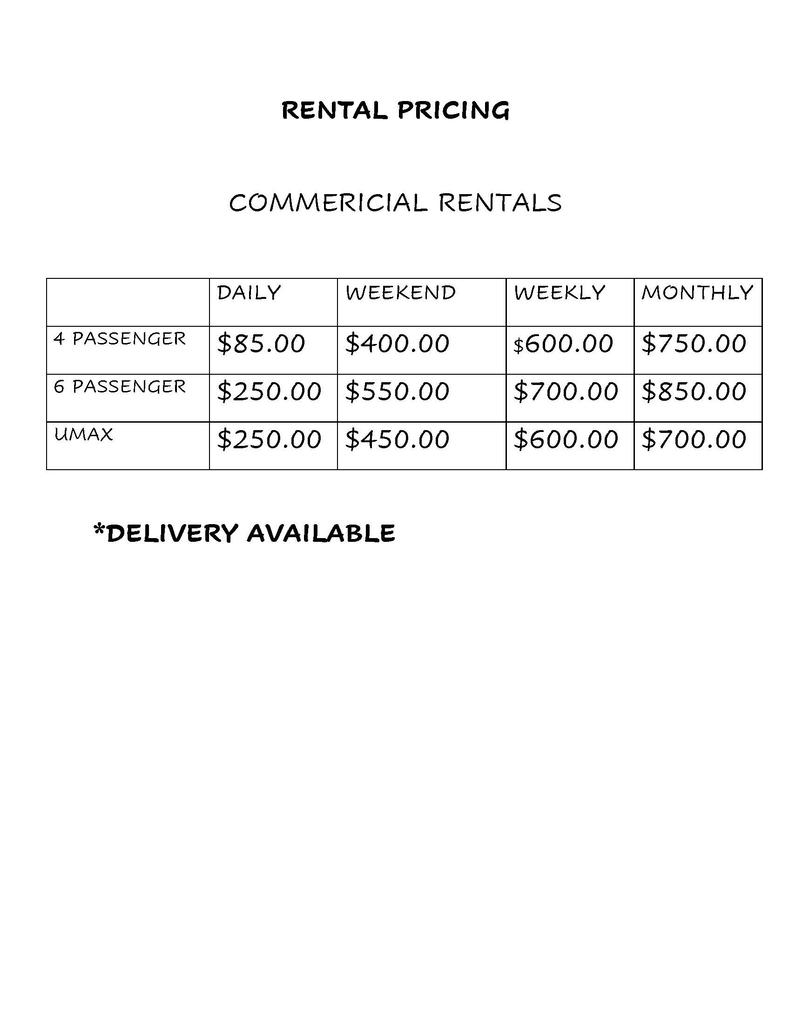 South Alabama's leading golf cart rental, sales and service company.
During the Covid 19 crisis we're open Mon. - Thurs. 8:30 - 5:00, Friday 8:30 - 3:00 and Saturday by appointment only