Golf Cart Rentals
Cart Dr. specializes in Yamaha golf carts in Mobile, AL. We have different styles to choose from when looking to rent a golf cart. We offer a 4 passenger, 6 passenger, cargo box or the Yamaha Umax. So, if your business is in of a need a golf cart rental for various events or transportation needs Cart Dr. is here for you.
Rentals
2-Passenger carts, 4-Passenger carts and 6-Passenger carts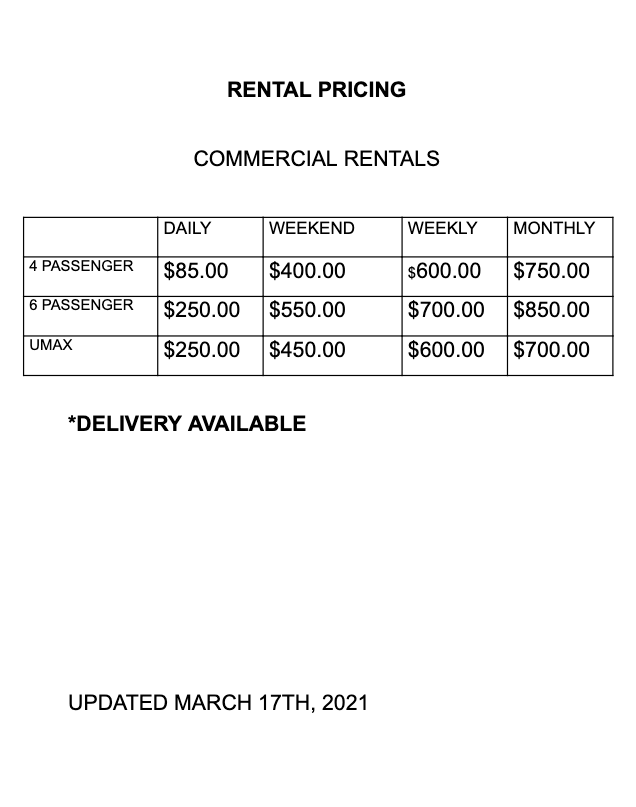 A one time delivery fee of $75.00, $100.00, or $150.00 will be charged for customers who choose not to pick up carts themselves. Contact our office for details.
South Alabama's leading golf cart rental, sales and service company.
During the Covid 19 crisis we're open Mon. - Thurs. 8:30 - 5:00, Friday 8:30 - 3:00 and Saturday by appointment only